Coming Soon—NEW SHOES!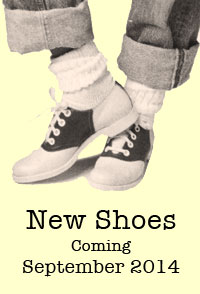 My newest picture book, NEW SHOES, will be published by Holiday House in September 2014.  The illustrator is Eric Velasquez.
In NEW SHOES, Ella Mae, a seven-year-old African-American girl living in the rural south in 1950, is excited to buy her first pair of new shoes in a store instead of wearing hand-me-downs.  But when it is her turn to be waited on, she learns that the white store owner doesn't allow African-Americans to try on shoes.  It isn't fair, Ella Mae tells her cousin Charlotte.  Charlotte agrees.  So together, the girls come up with a secret plan. . . .